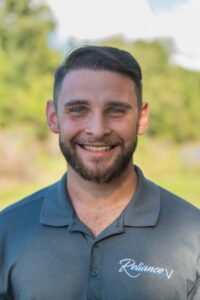 We are so pleased to welcome Zane Henning to the RelianceAV family. He's a natural fit since he feels like part of our own family.  Chet met Zane at Lake Brantley High School where he's been mentoring students in tech theater for over eight years.  Zane was a student and ran lights for his church (Emerging Church) which rents the LBHS auditorium for its services.  Chet and Zane really hit it off, both having a love for the tech and weird senses of humor.  Zane spent two summers as a paid intern for Chet at his previous integration firm.  In that time, he learned a lot about this exciting industry, made some great friends, and realized being in the ceiling of a church for hours on end in the summer is HOT, but the result was really rewarding. He was very willing to learn and more importantly, to be taught.  He pulled his weight, the standout intern both years. Zane's first love is the ministry and ministering to youth.  He's been heavily involved with the Fellowship of Christian Athletes for many years.  The Emerging Church has given him many opportunities to learn, grow, nurture his faith, witness and even preach. Zane is a kind, honest, warm soul, all the qualities that foster long standing relationships.  We are very pleased he will be representing our company in the position of Sales Consultant with a focus on our House of Worship vertical.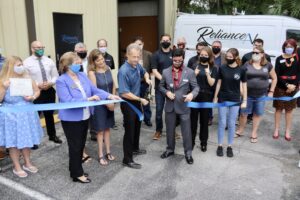 On September 15th the Seminole County Chamber organized a grand opening ribbon cutting event for us.  Wow!  What a great day of support and new connections!
There were some great technology solution demos.
Direct View LED displays.  Indoor and outdoor LED displays featuring several types tailored towards installation in house of worship, gymnasiums, and corporate interior settings.
We shared some delicious food, invited folks to sign our chalkboard wall guest book & introduced guests to our team (Chet, Rhonda, Eddie, Zane, AJ & Ashley ).  It was a perfect day!
We have lived in Seminole County for over 30 years.  For the past two decades, it seemed like the audiovisual projects were out of town more often than not. We are ready to make ourselves known in our own backyard, support our hometown community. We are committed to being Seminole County and the Greater Orlando area's premier Commercial Design and Install AV Provider.
Welcome to RelianceAV – our doors are open! #AskChet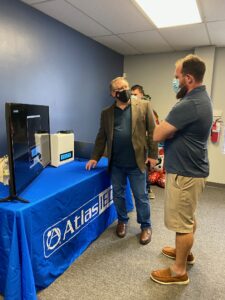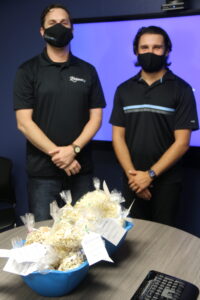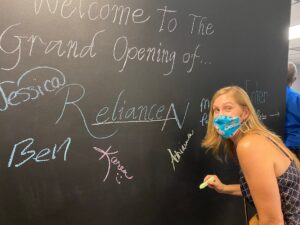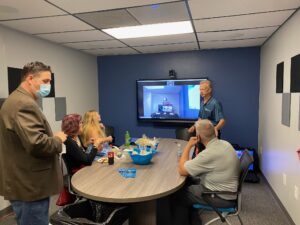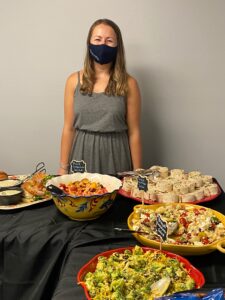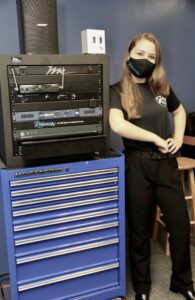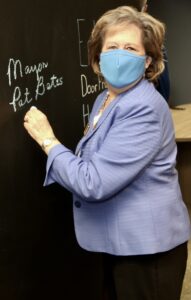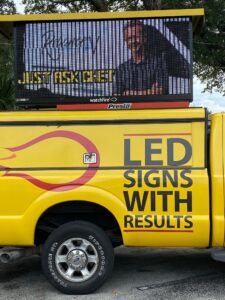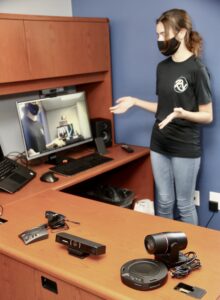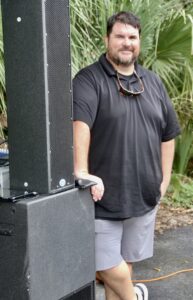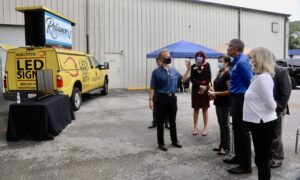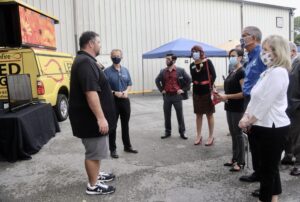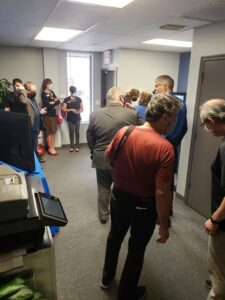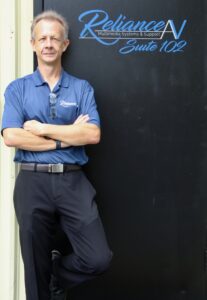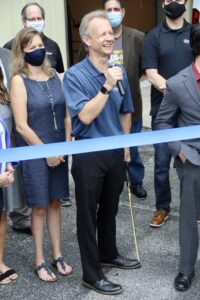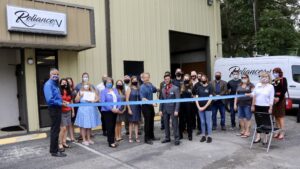 We have exciting news!  We would like to announce the grand opening of a new audiovisual integration firm in the Greater Orlando area.  Chet Neal brings you, RelianceAV.
When you work with, or for, Chet Neal you hear the sentence "I don't know, ask Chet" all day. That is the sign of someone that knows his craft. Chet has been in the AV industry in some form since his college days when he was the sound engineer and stage manager of Ohio University's Memorial Auditorium. His professional career took him to Disney where he worked first as an audio tech at Pleasure Island, then as the tech manager of Animal Kingdom's opening crew.  After, as he says, "the pixie dust wore off", he found himself in Integration where he's built an impressive reputation of not only being extremely knowledgeable, but also easy to work with and an all-around good guy.
So, when you are looking to install, update or give your Audio Visual System a tune up, you too can simply, Ask Chet, Founder & President of RelianceAV