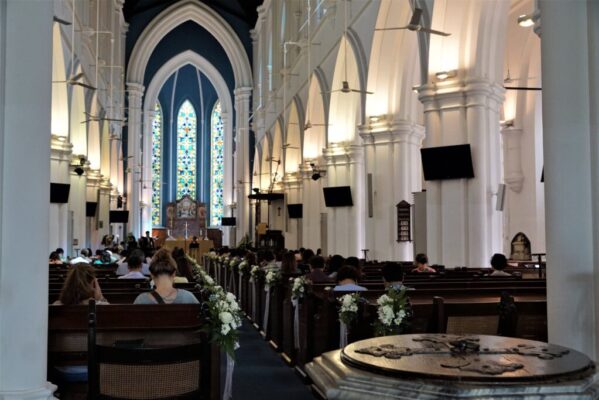 Audio, Video and Lighting are all essential components in delivering a powerful message.
Without a well designed audio, video and lighting system, your message could get lost. With the right components for your house of worship system, your service will be well lit, the sound will be heard clearly by everyone, even those viewing from home, and your presentation elements will be crisp and clear. 
We bring over 18 years of church sound system design experience having worked on countless projects of multiple denominations, and sizes, all over the state of Florida.  
Loudspeakers
Projectors
Screens
Displays
Video cameras
Theatrical stage lighting
Speaker & choir microphones
Streaming capable components
Motorized Shades
Choosing an AVL contractor is a big step, you need to feel comfortable your congregations needs will be met by people who care and are experts in the technology. Please call us for a site visit so we can get to know one another.