Hybrid Classrooms & Distance Learning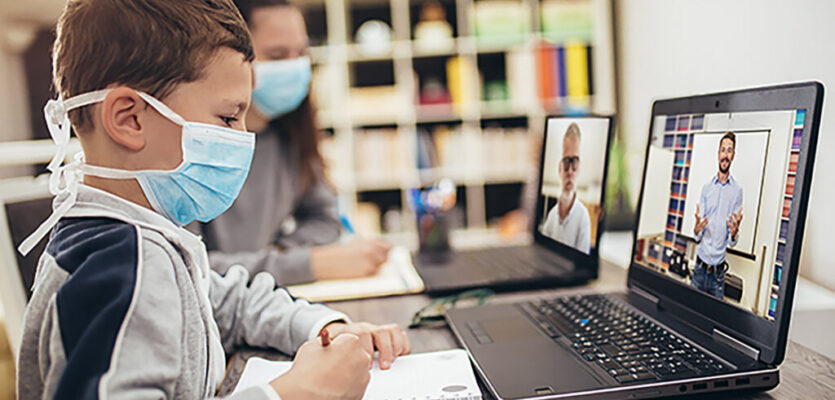 Schools, of all levels, must be prepared with the reliable, professional streaming tools to support our teachers and keep students engaged in a hybrid teaching model.
A note from the our president:  I am a parent of two daughters.  My youngest just graduated college this spring.  She had to finish all online and did not get to walk to receive her hard earned diploma.  I have also been a volunteer for our local high school's drama department for the past eight years. The sudden jump to unorganized, online learning in March was hard on all of those kids and the teachers.  They all, students and instructors, struggled to finish the school year with the tools they had available.
I understand the choices parents are faced with for this school year must be extremely difficult.  One of my daughters is asthmatic, whom we would have never allowed to return to face to face learning. She's also an terrible online learner.   She would have needed a face to face experience from home to keep her engaged. 
I am very passionate about ensuring our amazing teachers and professors, have the best distance learning audiovisual tools in place to ensure all of their handwork, dedication and skill is not lost on any student, no matter their learning style or location.  We owe it to them all, students and teachers, to set them up for success.
It is now a necessity for every classroom and lecture hall to have the AV functionality of a corporate training room, on a school budget. The good news is this can be achieved!
 Tracking video cameras, PTZ
Ability to display the far end learners to the instructor
Microphones with excellent quality no matter where the instructor is facing
Speakers for clear two way communication
Content sharing capability in the classroom and to the distant learner
Instructors must have quality audio and video that gives them the freedom to move around their room without sacrificing the experience for the online learner.